Best Fence Installation Services in Weston, FL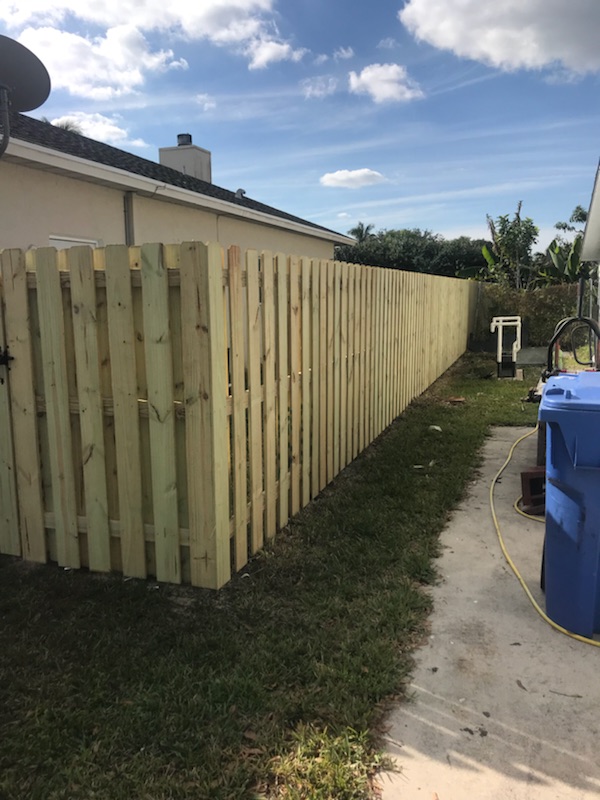 Affordable Fence Installation Services in Broward County
Fence Builders Weston is home to a selection of different professional fence installation services. We have used years of planning and daily operations to piece together all of our fence building activities so that our solutions can fit for any landscape design or project that you want to create. With our experience as the top fence installation company in Broward County Florida we are confident that you will find exactly what you were looking for and more in one of our premium fencing offers. Do not think for a minute that your fencing scheme is too simple or too difficult for us to handle. We are open to helping our customers from the moment they ring our line or step into our offices to the end of the project and on to future fence installation plans.
Some of our industry-tested fencing solutions include:
Residential installation of fences, gates, and balcony rails

Residential repair of fences, gates, and balcony rails

Commercial installation of fences, gates, and balcony rails

Commercial repair of fences, gates, and balcony rails

HOA approval assistance

Fence installation and county permitting

Automatic gate installation and repair
Fence Building Company in Weston
We ensure that all the proper planning and preparation are done well before we get to work on your next residential or commercial fence installation in Weston. Give us a call and get in contact with one of our trained customer service professionals that can walk you through the process of putting up a fence in your destined location. Our team is all ears when it comes to communicating with our customers. We listen to your plan intently with our undivided attention to ensure that we don't miss a single detail. This alone saves you time because you won't need to reiterate your vision and it saves us time because we won't need to bother you to get the same details over and over again. Once we have gathered all of the details we need we will devise a fencing solution that will fit your needs. Working with the best fence installation company in Weston has its advantages because we have a wide variety of fencing options to choose from. Our fence installation company has many ways to enclose your property but those are just some ways to do it. Although all of our offers are personalized to your design, we also offer customized fencing solutions for when a simple design just won't do the job. We will help you pick a fence that will look beautiful on the land that will host some great benefits for you such as protection over your assets, peace of mind, a great look, and a potential increase in property value. After evaluating our offerings and selecting the fence, gate or balcony rail that you need we will get to work on easing the HOA approval and permitting processes. Calling Fence Builders Weston as your fence building company of choice is your first step to working with the top fence builders in Broward County. Do not hesitate to contact us for any questions you have about your next fencing project.